Services

Auto Body
Using the latest collision repair technology we will repair your vehicle to its pre-accident condition.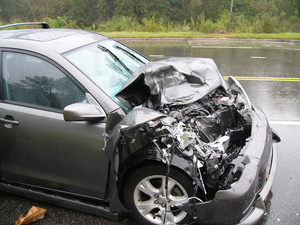 Body Work
The proper repair of collision damage is critical to the long-term safety and performance of your vehicle. Our professional auto body repair technicians have the skills, training, and tools to correctly perform the collision related repairs that your vehicle requires. We inspect each vehicle to ensure that your vehicle is repaired to the proper specifications of your vehicle manufacturer.
Body work can be simply fixing dents, replacing broken or missing parts, and eliminating rust. However in today's vehicles' repairing the unitized structures and or frames require knowledge to return the vehicle to its original structural integrity and crash worthiness.
The types of metals and their repair processes, the safety feature operations, and the quality of materials, must meet manufacture vehicle specification. Rely on our professional body technicians to know what your vehicle needs and the proper repair requirements.
Choosing a shop
Most states have laws that protect the consumer's right to choose the repair shop even if those repairs are paid by an insurance company. It's your vehicle be prepared as you consider which shop to entrust your vehicle's repair. Some questions you may want to have answers to before making a decision:
Does the shop look clean, organized and well-run?
Does the shop have an ongoing training program?
Does the shop have certified technicians?
Does the shop thoroughly inspection your vehicle before quoting the repair cost?
Have you been presented with options?
How long will the repairs take (beware of a too-good-to-be true turnaround time)?
What does the warranty cover?
For most repair jobs, you may be best-served by choosing a locally-owned shop that has a good reputation for quality of work and service. Ask friends, co-workers, or neighbors for recommendations.
Most reputable shops use quality products and best-practices to achieve superior results. Make sure you choose wisely.