We offer complete auto collision service from minor dents and dings to major auto body work.

We know that our reputation is built "one customer at a time" and we appreciate your business.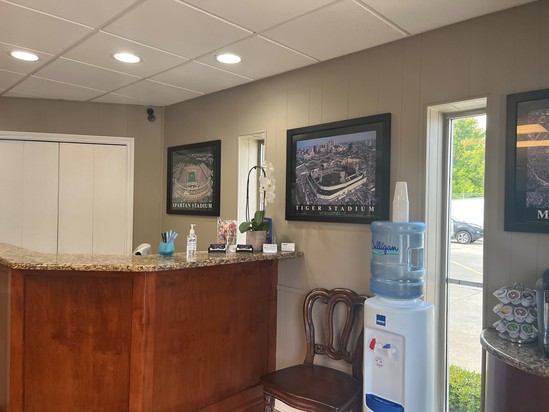 Our Comfortable Lobby With a Little Hospitality
The proper repair of collision damage is critical to the long-term safety and performance of your vehicle. Body work can be simply fixing dents, replacing broken or missing parts, and eliminating rust.
Whether your personal or business vehicle is in need of auto glass repair or replacement, we make the process easy and hassle-free!
If your car has been in an accident, suffered door dings, is rusty or faded with age, we can transform your vehicle into a great-looking ride again.
We are a full-service auto body and collision shop. We offer comprehensive auto body repair services designed to get you back on the road quickly and affordably. Our shop services domestic and imported cars, trucks, and SUVs; and our highly qualified technicians are experienced in auto body paint and structural repairs.

We invite you enjoy our comfortable lobby with a flat screen television, coffee station and leather furniture. We are dedicated to providing our clients with the highest level of service and look forward to the opportunity to serve you.